E. W. Rhodes School is dedicated to the students, parents, and community members in North Philadelphia. We strive to provide excellent support for all of our team members. The first day of school is August 31, 2021. Kindergarten students will be dismissed at 12:24 pm during the first five days of school. Breakfast will be served from 8:15 am to 8:45 am each day. All students must be in homerooms by 8:45 am each day. Dismissal is at 3:24 pm.
---
Let's continue the legacy of Eugene Washington Rhodes, (1895-1970), who was an editor, publisher, and general manager of the Philadelphia Tribune through supporting the education of all students.
"Just because Fate doesn't deal you the right cards, it doesn't mean you should give up. It just means you have to play the cards you get to their maximum potential."
― Les Brown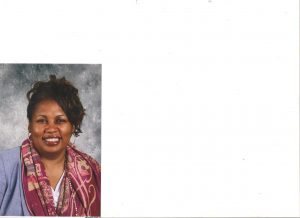 Please feel free to reach out to me via my email at:
asurratt@philasd.org
or call the school at:
(215) 400-7060 
If you have any urgent concerns.
Sincerely,
Andrea Surratt, Principal