Community Happenings…
Hello Parents!  A great summer program is being held by iD Tech, the #1 provider of summer Science Technology Engineering and Math (STEM) programs where students ages 7-18 learn to code apps, develop video games, discover AI (Artificial Intelligence) and machine learning, assemble take-home laptops, explore cyber-security, create videos for YouTube, model and 3D print objects and much more.  Follow this link for online summer information:  www.iDTech.com.
====================================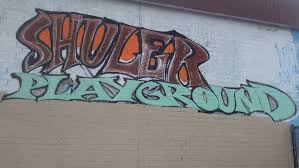 + Ongoing Volunteer Search
We are perpetually on the hunt for volunteers now so that we can move forward with program activities like flag football, track, youth basketball & other initiatives at the level envisioned. We have never stopped looking for volunteers. Eligibility for acceptance as a volunteer at Shuler and any other Parks & Rec facility starts with an interested volunteer first submitting a required child abuse clearance & criminal background clearance.
For volunteer purposes only, these clearances can be obtained online for free. If you or folks you know are possibly interested but think a criminal record will keep you from being accepted as a volunteer, keep in mind that the only thing the City is looking for is the acknowledgment that there is nothing in your past that prevents you from working with or around children. If you have a record, but not for something that would prevent you from working with or around youth, that will be explicitly indicated on the applicable clearance. Anyone 14 or older who wants to volunteer will need to provide clearances. To get the required clearances for free online, click on the links below or stop by Shuler to talk to me.
Link for criminal background check (free for volunteers):
https://epatch.state.pa.us/Home.jsp
Link for child abuse clearance (free for volunteers):
https://www.compass.state.pa.us/CWIS
+ Programs Overview:
We are endeavoring to launch at least three new programs this fall: Family Movie Night, Hip Hop Dance & Drama Club. We are still looking for an adult or teen with the required volunteer clearances who is willing & able to lead the dance initiative. The Drama Club will launch after I have completed the required ASAP Drama Club leader training & orientation.
Beyond Family Movie Night, Hip Hop Dance & Drama Club, we are continuing with Homework Help, Arts & Crafts, Table Tennis (aka ping pong), Board Games & more. We also have a mini-library, with books for the taking for all ages & reading levels (toddlers to adults). Stop by to check out our mini-library today. We simply need your support & assistance in getting more participants in all program activities, as well as creating additional activities.
For more info on program activities at Shuler, review the attached flier, stop by the facility to ask questions and observe, or check out the James Shuler Playground page on Facebook.
PASS THE WORD!
NOTE:
Shuler Playground now has a Facebook page. Look for James Shuler Playground on FB.  Check out the photos from various program activities & special events posted on the page. Bookmark our FB page & visit it often for more frequent updates.
Bruce B. Rush
Facility Supervisor
215.685.9750
215.913.2212 cell